Housing bank complex is one of jordan's famous landmarks and considered as one of the the largest and tallest towers in Jordan established in 1983 officially opened under the patronage of His Majesty the late King Hussein bin Talal , located in one of the most vibrant business areas in the Jordanian capital, Amman ( Shmeisani) its was also the first air-conditioned commercial tower in the Jordanian capital, What distinguishes the complex is the modern architectural design inspired by the pyramid, which keeps it remarkable to this day and It has a total area of ​ 44,260 square meters, with a 20 floors hight.
The Housing Bank complex provides offices and empty spaces within a sophisticated and practical environment suitable for companies, facilities and services that support the growth of companies and the development of their businesses.
Housing bank complex history
The Housing Bank complex was a point of interest and attraction for visitors, shoppers and those wishing to have a unique shopping experience in a modern way , and a place for families who took their children to spend a whole day filled with all the elements of entertainment, as it included shops and luxury international brands on the first four floors and game centers and Cinemas and wedding halls, in addition to the luxurious restaurants in the outdoor area of the complex.
Housing bank complex milestone and history


Phase 1
The Housing Bank complex was established as a commercial center that includes many luxury shops and international brands in the first four floors and offices of headquarters for international companies on the upper floors. It was called by this name because it was owned by the Housing Bank at that time.

Phase 2
In 2008 the tower was renovated and the main focus was on being a business complex and providing services to the business sector by closing the retail shops , which was occupying first 4 floors with an area of ​​more than 10,000 square meters.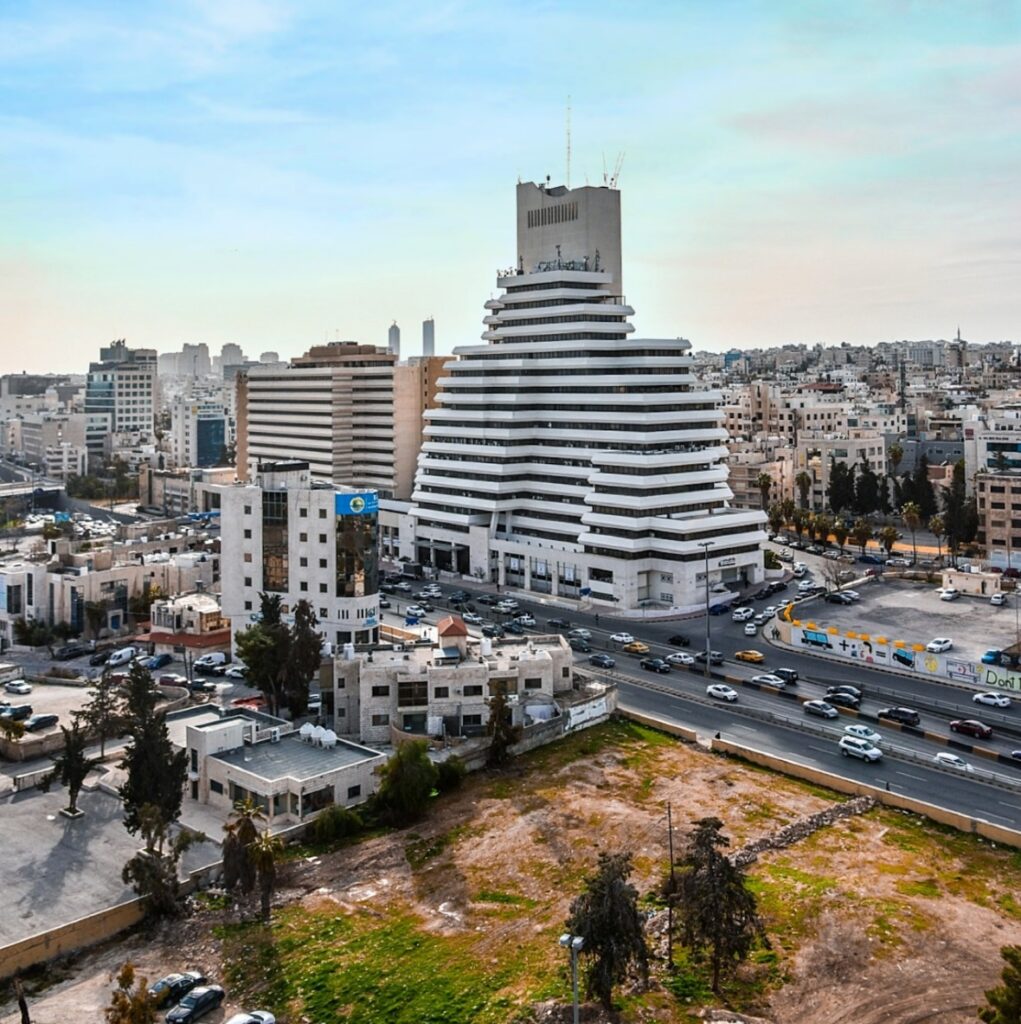 Renovation and development
We always seek to deliver a modern business environment by providing high-end services through the continuous development of the commercial complex for businesses and entrepreneurs to grow and expand.